I've moved your page to User:Sword_of_Justice, since we don't use the guild namespace. Tycn 14:18, 29 August 2007 (CEST)
User page under construction!
will take a while ;)
CUBE!
WHAT CUBE!? Godbox

09:55, 5 April 2008 (EDT)
Pardon me?
What do you mean?
Godliest likes cubes :P Go to his userpage to see what I mean. Btw, you should sign your comments on talk pages with 4 tildes(~~~~) :) Dejh 10:13, 5 April 2008 (EDT)

OK, thanks for the hint Marcus The Cube 10:24, 5 April 2008 (EDT)
Hi. -Shen 10:34, 5 April 2008 (EDT)

stop editin my fuckin page faggot if u want ur faggot guild ther then i make u a faggot lololol go back 2 fucking gww and take ur shit builds with u Sword of Justice 15:55, 17 November 2008 (EST)
Important
Marcus, I have moved your guild's pages to your userpage under this link ---> http://pvx.wikia.com/wiki/User:Marcus_The_Cube/Sword_of_Justice.
You should edit and make changes from there, so as not to inconvienience the user Sword of Justice him/herself.
Cheers and have a nice day.152.226.7.213 04:38, 18 November 2008 (EST)
No
I am certainly not moving our user space anywhere else.Marcus The Cube 08:00, 18 November 2008 (EST)
You have to, that userpage belongs to the real user Sword of Justice, please understand.152.226.7.213 05:15, 18 November 2008 (EST)

You have to put stuff in your userspace in the first place, so you don't have a choice, even if the user didn't exist.

—

Saz

zles

05:41 — 18 November 2008
Certainly not. If you dont stop to delete the buildpages and continue to either publically name us a pedophile community or support this serious criminal offense and all the other acts of vandalism carried out against our alliance I will respond with also serious legal means to fight these offences.
If you have just made a mistake, consider looking in the history of a wikipage BEFORE you edit them to see that this space is used for 1.5 years by us and has been specifically assigned to us by the wiki administrator. There are hundreds of links in our forums referring to these pages you have deleted. This is not funny at all!Marcus The Cube 08:00, 18 November 2008 (EST)
Kindly refer this to an existing administrator for intervention. The owner of the userpage made those demeaning comments, not us, and that is because you insisted on encroaching his userpage. Stop causing drama and fix links on your forum instead of wasting time trading accusations.PikaFan 06:46, 18 November 2008 (EST)
No I will certainly not yield to an act of aggression even when it is collaborative. This site exists and has been built up in the last 1.5 years by members of the guilds in our alliance. This has nothing to do with my userpage or any other userpage of an editor of our guilds userspace. Your claim comes too late, these issue has been brought up and settled conclusively when the page was setup. You can not reopen this at your will, just because you think that it's funny to attack another player community. But as I don't believe that these arguments are in any way meant seriously I consider this to be a pure war of aggression and will not argue any further, because I don't feel it necessary to repeat what is obvious to people that have no intention to listen but whose only plan is obviously to annoy us.Marcus The Cube 08:00, 18 November 2008 (EST)
E-drama ... Wild 04:24, 19 November 2008 (EST)
Wow
Wish I had gotten on to this earlier, but the database problems are slowing me down. Marcus, Tycn made a mistake when he moved Guild:Sword of Justice to User:Sword of Justice. We don't have a guild space, it should have been moved to one of your member's user spaces. This is what Pika Fan has attempted to do. I didn't have a problem with Tycn's approach initially, who is now inactive by the way, because I assumed that User:Sword of Justice existed, this appears to be incorrect, although now, this user DOES in fact exist and wants his user space. You actually have no right to that space and Pika Fan has done the correct thing moving everything to your user space for you, you should in fact thank him for that work instead of throwing random threats of legal action, which are in fact in direct violation of PvX:NPA.
The purpose of this wiki is not to be a place where guild's can exchange builds and use it for their own personal projects, but I am going to allow it as long as you keep it within your user space. The pages in Sword of Justice's user space will be eventually returned to him, but I will give you some time to redirect links before deleting anything. I suspect he is a sock of someone, but I cannot confirm it due to the database problems also messing with my admin tools.
I've checked through your contributions and funnily enough, you have never contributed outside of your user space/Sword of Justice so I can't say I'm particularly concerned by how this might offend you as you appear to be using this site for your own purposes while violating our policies. A mistake was made in the past on an admin's part previously that caused most of this, I am correcting this now due to the drama it has caused. Please stop breaking our policies and happy editing. - Misery Is Friendly

07:44, 18 November 2008 (EST)
Well, I suppose you then support the attack on us? As you are an admin you can of course kick us from this website. What is of course impossible, and you have to know that, is a fix of links throughout our alliance guilds forums. It's not even possible in my own forum, let alone doing it for the last 1,5 years. So if your plan is really that whenever one of our members click on one of these links he gets to a space in which we are accused to be pedophiles I will use legal means against the provider of this service to stop this.
Marcus The Cube 08:18, 18 November 2008 (EST)
Stop overreacting. You are not allowed to edit the user space of another user without their permission. No one is supporting that user's attack on you, they are upholding the user space editing policy. Your continued drama is only going to imflame the situation. When that user finds you've been editing his space AGAIN after multiple requests on this page and his talk page for you to stop, he's only going to lash out at you.
In addition, there is a function on ALL forums for "admin" users to edit links, topics, and posts. Otherwise what's to stop someone posting such things about you in your own forum? Please don't claim you get to be the exception to the rule because you don't know how to manage your own forum website. That has nothing to do with this site's policy on what you can and cannot edit. - 08:40, 18 November 2008 (EST)

I would also like to add that every time you click the save page button you agree to the note right above it, namely: "Please note that all contributions to PvXwiki are considered to be released under the a CC-BY-NC-SA 2.5 License (see Project:Copyrights for details). If you don't want your writing to be edited mercilessly and redistributed at will, then don't submit it here.". This basically means you do not own anything here, that people are allowed to edit or delete pages here and that you don't have a valid claim to anything at all. After going through the moved links, there's about 11 pages that got moved (yes moved, rather than the deleted you keep talking about). This can impossibly be a lot of work to alter on your forum, which is easy enough as is.

—

Saz

zles

08:52 — 18 November 2008
I am not editing someone elses page. A short click on history and you will see that it was created by a n admin and only used by myself as far as the first page is concerned and the subpages by whoever was interested in participating in the build discussions. Marcus The Cube 09:40, 18 November 2008 (EST)
Yes but there is no find and replace function going through all postings Marcus The Cube 09:40, 18 November 2008 (EST)
Moved your text because it's disrupting the conversation and it would have been very messy to respond to it like that. To address your points, that page and all it subpages were reserved for a user with the name Sword of Justice. This is an automatic thing. Just as your links take you automatically to User:Marcus the Cube and User_Talk:Marcus the Cube. Tycn was in error when he moved your page there. I'm sorry, but it is against policy for you to edit those pages and it is unfair to Sword of Justice to have his userspace used by someone else. I'm sorry there's no find and replace function for all the posts on your forum, but I'm afraid that's just your guild's problem and not ours. - 10:12, 18 November 2008 (EST)
Aaaah, the wonderful smell of drama. I am pleased. ɟoʇuɐʌʎʞɔıɹ

09:01, 18 November 2008 (EST)
The comments about your guild promoting the fiddling of little boys has been removed and the user in question warned. Pretty sure you don't have any legal grounds if the content of a website you linked to changes in the future, especially when you don't own that domain and are in fact in violation of policy. Stop threatening legal action, final warning. - Misery Is Friendly 09:15, 18 November 2008 (EST)
That depends wether you fall under European or US jurisdiction or the one of the Coconut Islands ;)
However I must say that this brutal hijacking and deletion (or moving) of our site really angers me. As our welcome page has just been deleted again by Pika with the admins consent it seems that the guy who wanted to remove us from PvXwiki has won. Congratulations!
I did not delete your pages, I moved them. Kindly click on the link(s) I gave you on your talkpage. Please be reasonable.PikaFan 10:13, 18 November 2008 (EST)

Actually, I deleted the page due to the revert war occurring there. It has already been moved to User:Marcus The Cube/Sword of Justice, please update your links accordingly. - Misery Is Friendly 10:15, 18 November 2008 (EST)

Ehmm, what do you mean with reasonable? Let's put it in a nutshell: Somebody hijacks our userspace in the most brutal imaginable way and nobody cares, in the contrary?! Our userspace is btw. longer in use than you know this site... and you think that's cool? Marcus The Cube 10:42, 18 November 2008 (EST)
Actually, in a nutshell: It was never your userspace. It doesnt matter that an admin moved your content there incorrectly over a year ago. That was an accident on his part. You need to accept that and fix the links to your content or go somewhere else. You don't have a right to be here nor do you have the right to claim any page you want. The owner and community are letting you use the site for your own personal storage just be glad you have that and fix your links. - 10:58, 18 November 2008 (EST)
What can I say, the hijacker won as the site owners decided so. So you are right! To hell with us who used this space before, lets make place to the new owner you all support. Really a remarkable moral concept that the majority of you has here. Be proud of it :) Marcus The Cube 11:58, 18 November 2008 (EST)
No one is supporting User:Sword of Justice any more than we would if someone decided they were going to use your user pages for their guild called "Marcus The Cube". User: pages are there for the personal use of their respective user. You and your guild using those pages was an error that has been corrected. That is all. Be less of a victim. - 12:02, 18 November 2008 (EST)
Well, victim is the appropriate word, do you know any better one? Marcus The Cube 12:13, 18 November 2008 (EST)
(

EC

)You shouldn't have used that space to begin with. Tycn has made an error which we corrected. The same would have happened without the "hijacker". We don't support people, we support policies. And sarcasm fails. ~ ĐONT*SYSOP 12:19, 18 November 2008 (EST)
Someone vandalised something that shouldn't have been there? OMIGUDZ! Lord of all tyria 12:16, 18 November 2008 (EST)
Well, Marcus, exercise your legal right then. We don't care about people who go drama; you are just one of the many people we deal with that goes overreacting over small things. So, call your lawyers and continue ranting. We cba to pamper little kids who go QQ over trifles like moving userpages.PikaFan 12:21, 18 November 2008 (EST)
I found your picture! —Sazzles
12:27 — 18 November 2008
Userspace
I have moved User:Sword of Justice/Vandalism to User:Marcus The Cube/Vandalism as per PvX:ARCHIVE. Others probably mentioned already, but please do not create any more pages under User:Sword of Justice, but use your own userspace instead. Please also note that the current redirects from User:Sword of Justice to User:Marcus The Cube are going to be deleted as per PvX:REDIRECT, so make sure you fix links pointing to them. Thanks in advance. ~ ĐONT*SYSOP 10:04, 18 November 2008 (EST)
Sword of Justice pages
The redirects to the specific build pages will stay indefinately, that means only links to your "main page" need to be changed. I'm kind of meh about using User:Sword Of Justice because I noticed that you didn't seem to take responsibility for or reply on User talk:Sword of Justice and that may have contributed to this. User:Sword of Justice is now permanently banned, if you want to use User:Sword Of Justice, I don't really understand why, convince me and you can switch to it. - Misery Is Friendly

14:41, 18 November 2008 (EST)
I see you chose to take it upon yourself to act instead of discussing it, take a while to think about that. - Misery Is Friendly 16:03, 18 November 2008 (EST)

lolwut they're all just as retarded as their leader.

—

Saz

zles

18:36 — 18 November 2008

Lol I read that too xD - McTai 18:38, 18 November 2008

Actually, I think we need to sue them for saying those things about pvx and its admins. WE WILL NOT TOLERATE THIS KIND OF ACTION TOWARDS PVX. Seriously though, you've got to be fucking kidding me? 1. it's a game. 2. PvX is not yours to own. 3. ITS A FUCKING GAME.

—

Saz

zles

18:43 — 18 November 2008

And, in all seriousness, we do have to upkeep our policies. - McTai 18:44, 18 November 2008

I really don't see what the problem is. Offensive material removed, data retained, even redirects for a vast majority of the moved pages and original troll banned permanently. Some people like to cause drama I guess. On that note, do we really need more drama here? I don't think Drama Llama is amused any longer. - Misery Is Friendly 18:46, 18 November 2008 (EST)
I can see only one more solution to this problem.....That's right: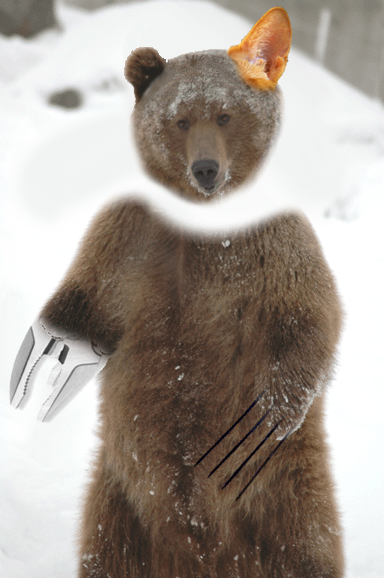 ɟoʇuɐʌʎʞɔıɹ

09:37, 20 November 2008 (EST)
You left because the community "bullied" you
You were unreasonable at every turn. So you're gone eh? Boo Fucking Hoo. Wild 20:51, 22 November 2008 (EST)
Stfu. Even if they were unreasonable, that's no reason for you to be a dick ups NPA. -- Jebuscontests 20:58, 22 November 2008 (EST)

found the hidden text! oh wait. It is quite clear to me that Marcus wants nothing in the way of compromise and only wants to bitch and fight about something as stupid as a redirect. What a child, honestly if you want a guild space go to fucking Guild wars wiki, they accept that kind of trash. This community is better off without you and your kind. Jebus don't even try to defend this pathetic child, as it seems that he is only here to play "The victim" which on the internet means he is a waste of life anyway. Dead game is dead, anyway pz out.--128.211.248.24 03:31, 23 November 2008 (EST)

*Brushes idiots on this page away*--Shadow 03:49, 23 November 2008 (EST)
*noisily slurps down the last of his coke, finishes his popcorn, and navigates away* farewell, dear drama whores! and though this our parting be sorrowful, still shall we know that the internet is full of your kind, and shall await their return even as the slugs awaken from their hibernation in the spring. farewell, i say, farewell!--reason.decrystallized I frenzy-healsig. 21:54, 23 November 2008 (EST)

Throws rotten vegetables and eggs at a terrible performance*152.226.7.213 21:55, 23 November 2008 (EST)
---
---
---
Talk page ends here; Guild page starts here
---
---
---


On this shared guild user space members of the Sword of Justice alliance are invited to post builds
- that have to be tested before they will be introduced in the main build areas of this wiki or
- to edit, discuss and view builds that will be used for a certain occasions like guild or alliance activities and events.
All builds should be put in a separate sub-folder and be referenced here.
Some useful links to understand how this wiki works: [Codes] and [Formatting].
Please never use the "Save page" button outside of our namespace if you are not 100% sure that you know what you are editing :)

Community content is available under
CC-BY-NC-SA 2.5
unless otherwise noted.