God Kamil (and others)
Userboxes
| | |
| --- | --- |
| | This user is a member of the Luxon alliance. |
| | |
| --- | --- |
| PC | This user likes PCs better than Macs. |
| | |
| --- | --- |
| ^^ | This user has an excess of userboxes. |
| | |
| --- | --- |
| WoW | This user can't stand people who play World of Warcraft. |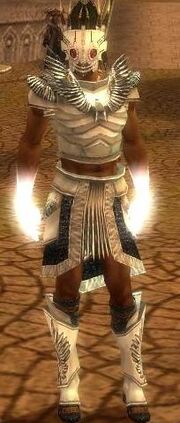 In Game Name
Main:
God Kamil - Imbagon and mass of other builds :)
Others:
Abit about myself
I'm 16 years old, live in Poland and i play GW for 49 months now. I'm mostly a PvE player. I also love PvP, now I have 1250 glad points, I mostly play on RA. My main character is paragon. I have 23 maxes on him, Obsi armor dyed white, chaos gloves and Torm Shield and Spear of the Hierophant. I would buy VS but it costs 320 k and i didnt want to lose all money which I saved for sweets :) This green also is good and I spent only 50 k on it.
Guild: Obroncy Ascalonu [PL]
Alliance: Obroncy Ascalonu [PL]

Signs
God

Kamil
God

Kamilwill save you!
Builds
Sandbox
2 man racway - old version of 2 man racway with 2 paras for ppl who want to try it and change maybe :)
Great
Good
Community content is available under
CC-BY-NC-SA 2.5
unless otherwise noted.