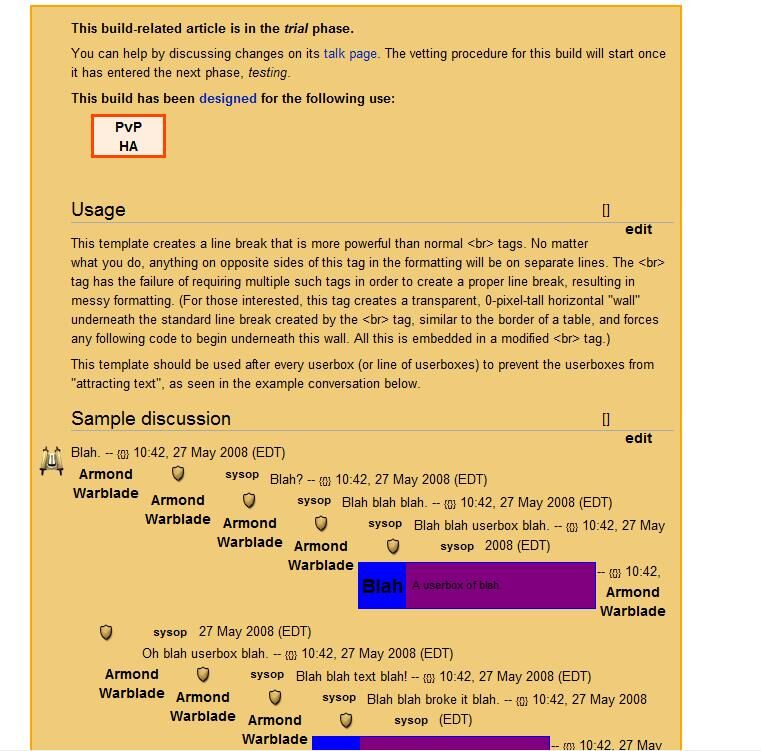 Godbox

11:05, 27 May 2008 (EDT)
Right, thanks, I forgot to add "after large images". (L2.png) -- Armond Warblade{{sysop}} 11:32, 27 May 2008 (EDT)

It of course depends on whether or not you want your signature to be on the right or below :p Godbox 13:55, 31 May 2008 (EDT)

That, and how much text is going to be after said image. -- Armond Warblade{{sysop}} 14:19, 31 May 2008 (EDT)
Can i put that userbox of blah on my userpage?
Invincible Rogue 00:48, 1 June 2008 (EDT)


What? I totally don't understand how 2 use this template tbh. This doesn't make it very clear. —ǘŋƐxɩsƫ 16:41, 1 June 2008 (EDT)
Community content is available under
CC-BY-NC-SA 2.5
unless otherwise noted.